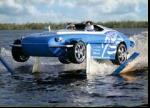 Consulting and support in the choice of the right engine and drive train solution
The competence of swissauto in the choice of the best concept could be shown many times within the past 20 years. Many company successes are linked to this very strongly.
The Swatch and Esoro Hybrid drive systems, the Smile project, the 500 V4, the first 4 stroke Standup Jetski, the first 4 stroke race kart and many other examples are representing the power of innovation of the company.
Swissauto does consulting for various companies and Institutes in regard of the choice of the drive train layout.
Übersicht Dienstleistungen Motor